Hey that didn't take so long hey.
To come back and post something else that is.
Well there's so much to catch up on I don't know where to start.
Christmas day has come and gone and I did my favorite Christmas day thing. Go for a ride. It was pretty cold though, as you would expect.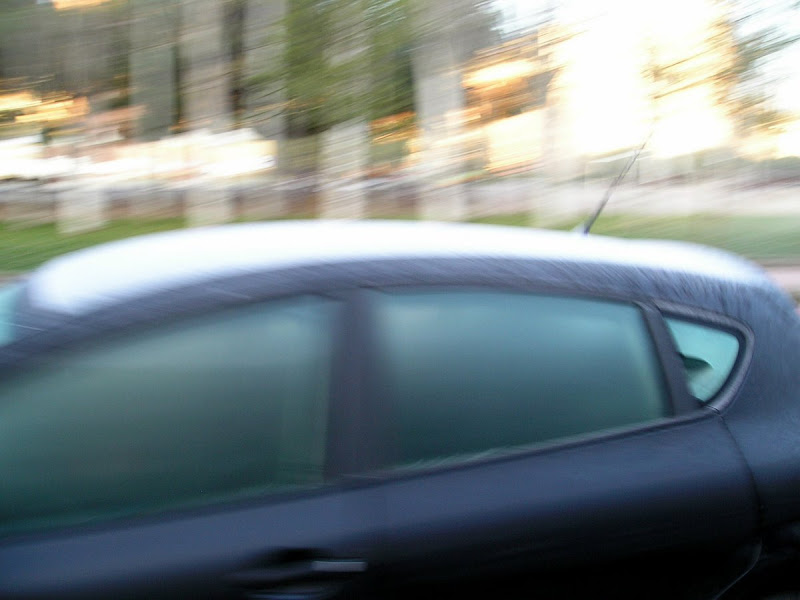 But the traffic levels are just right.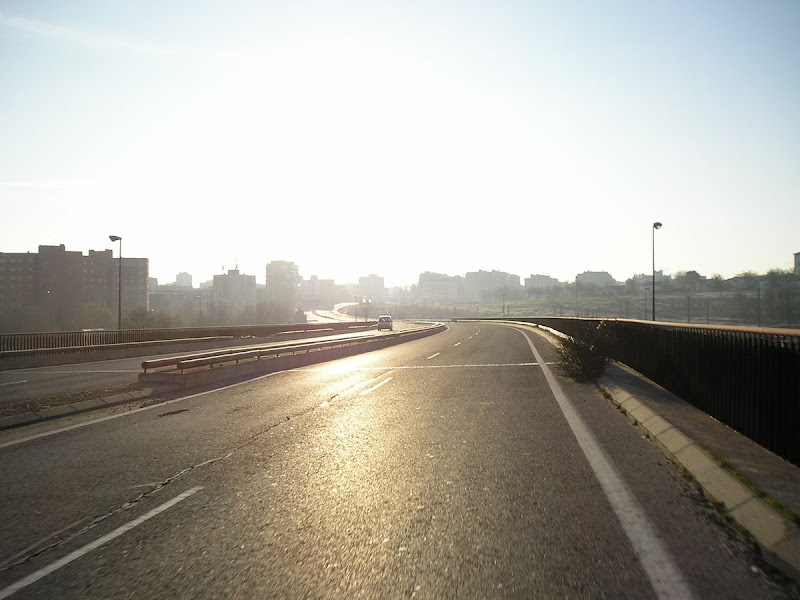 Thats what I like about this day.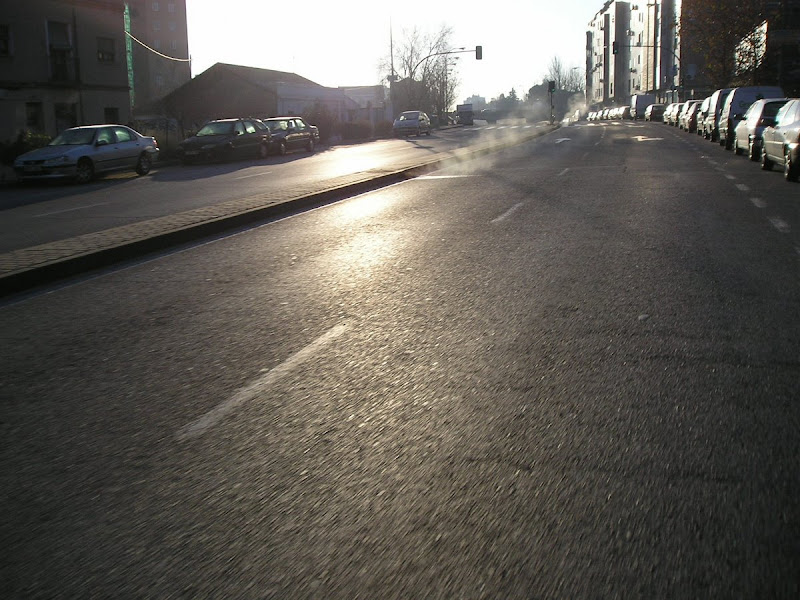 Don't know where that steam is coming from. All the storm water drains along that stretch of road were emitting steam like that.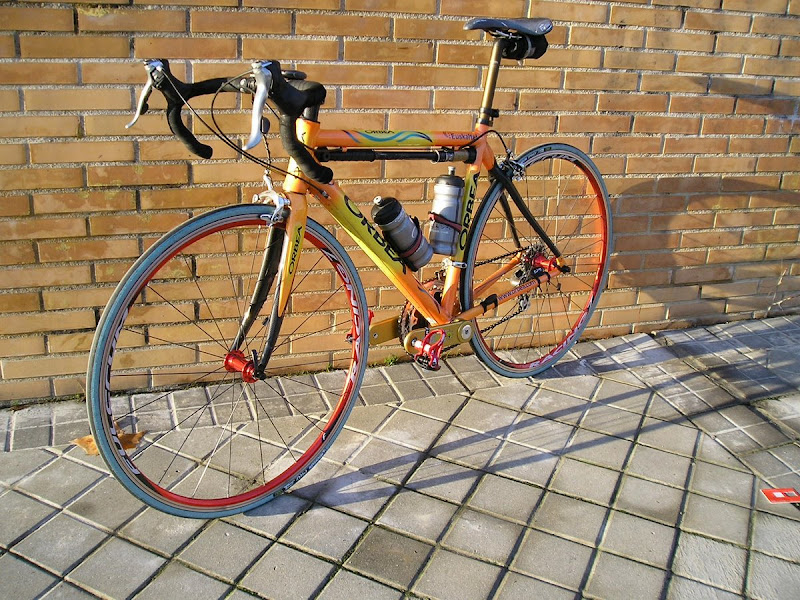 I went to the meeting point at the usual time but nobody came along. Just me and Orby. (the bike)
Do you see something different about her?
hint
: check out those cranks. both pointing forward.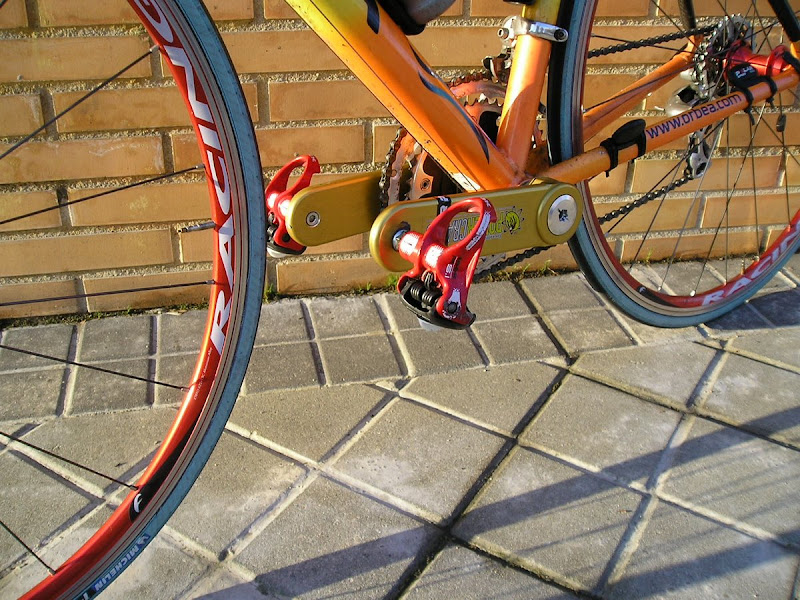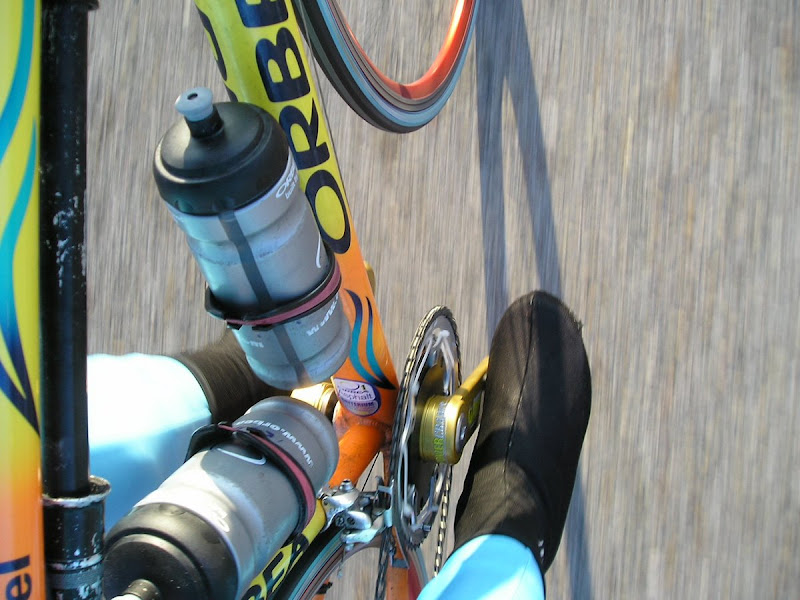 or down, as the case may be.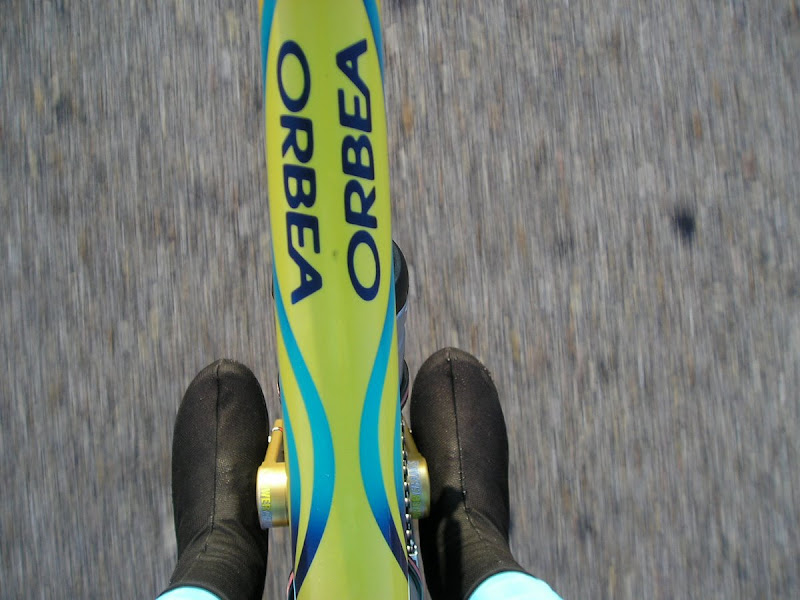 My new
PowerCranks
. What are PowerCranks?
(from the website)
Many people hear the name PowerCranks and think they must measure power. PowerCranks do not measure power. They are simply independent bicycle cranks and this simple change does several things for the user.

* teach proper cycling technique
* teach good running technique
* train all the muscles necessary for good cycling and running technique.
* train and balance all lower half muscles including the core, improving performance while reducing risk of injury
* Improve lower extremity coordination improving performance while reducing risk of injury
* and it is all non-impact, allowing increased intensity of workouts while reducing risk of injury in the healthy and allowing most injured athletes to continue to exercise
* training more muscles results in a higher VO2 max (improving performance) and makes it easier for the fitness enthusiast to lose weight by increasing basal metabolic rate.

These changes result in substantially more power and speed for both running and cycling, hence the name. These changes also make athletes more resistant to injury and, if you are injured, they will help you to recover faster. To help you better understand this product we invite you to start with the General Introduction video for a general overview and then move on to other areas that will, hopefully, address your specific needs.
Blah blah blah.
But the truth is that they are the real macoy. The hardest thing I have ever done on a bike.
I am just starting to really get the hang of them now after two weeks of extreme suffering. Thank dog I really like to suffer. The truth is that when I put them on and tried it out, (on the trainer, not on the road), my first thought was "well there goes the fun. It's all work from here on in." Although that feeling has gone away, mostly, and I am back to thinking that it's all good.
Anyhow to cut a long story short, I went by myself, for one of my favourite rides, climbing
Galapagar
and then
Torrelodones
and across to
Colmenar Viejo
via
Hoyo de Manzanares
.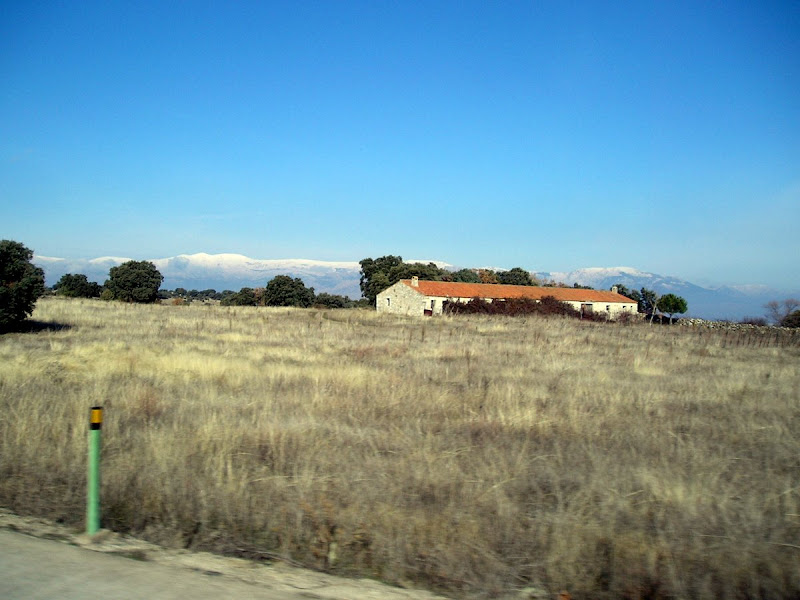 Which is way out in the country, sort of. Within reach of the
Sierra de Madrid
as you can see.
Them's snow covered mountains boyo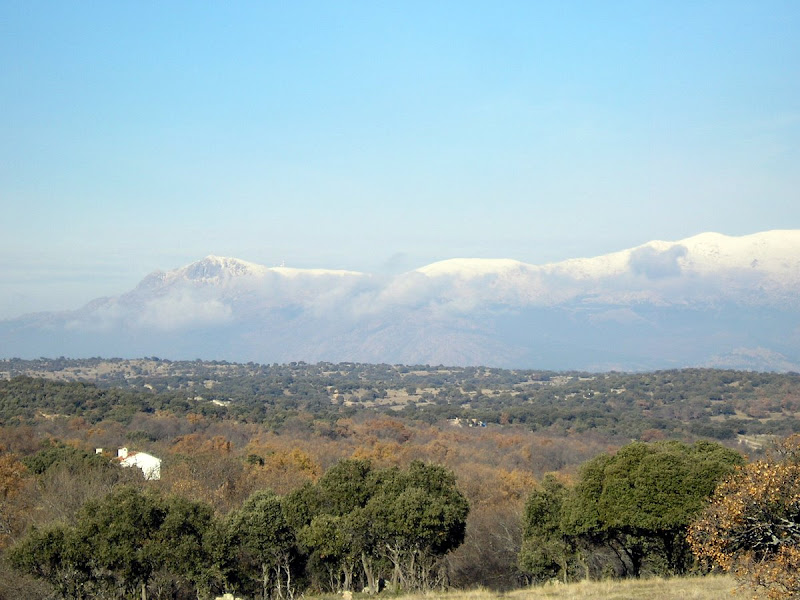 and then it winds down a series of switchbacks into a valley and up the other side...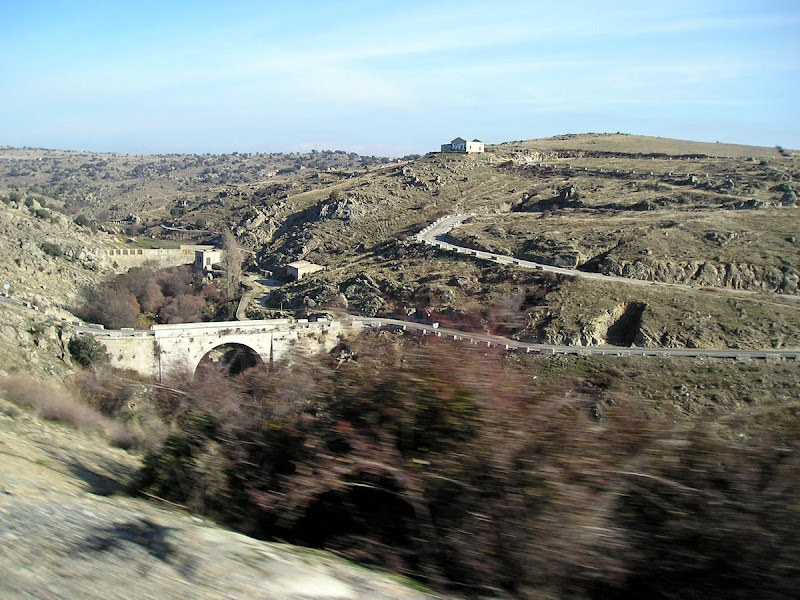 looking back after climbing up the far side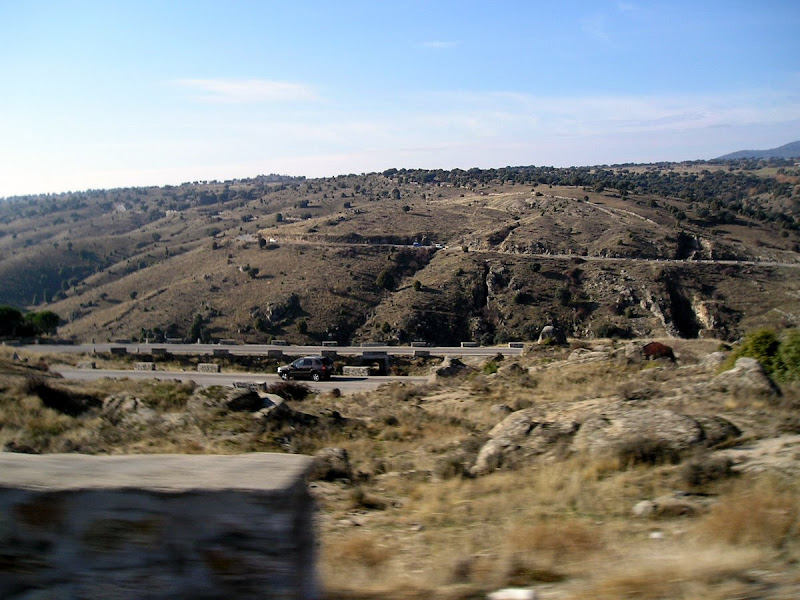 All of that section is inside a national park too. so really nice and a really hard slog. I was trying to keep my heart rate under 150 beats per minute all the day so wasn't taking it too hard, but it is a pretty challenging route. I am trying to train up my aerobic capacity, and they have me convinced that it is necessary to do whole weeks of long rides without going over a certain heart rate. I have never done that sort of training at all. Always flat out and Devil takes the hindmost, as they say. But this year I am giving it a go. I hope that this year between the PowerCranks and the scientific training and the CycloCore On The Go core training workouts that I am hoping for the big improvements. Oh and this year I am racing too. But I will tell you about that next time. For now I am getting weary as I did 2 hours on the static trainer today and it's late now and all. and like the ride in the bush...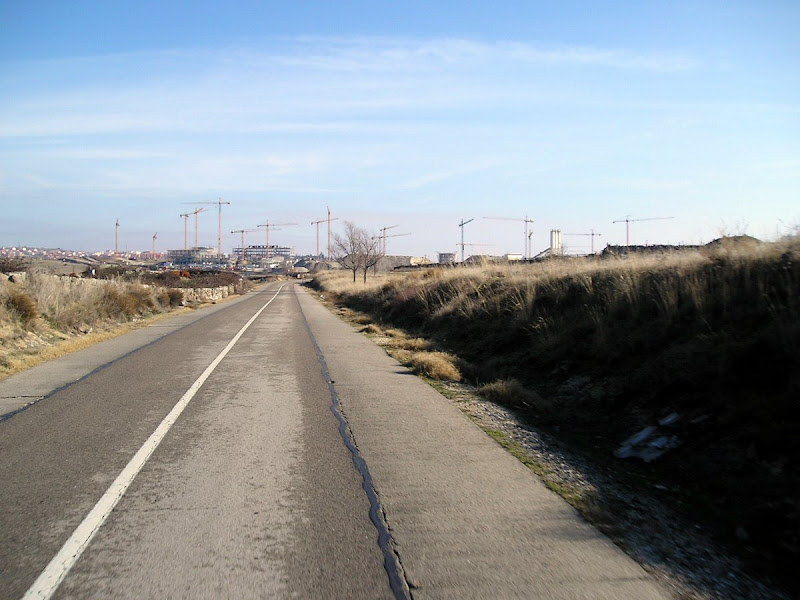 all things must come too an end.
The few photos that I didn't use in this post you can find here.
illustration friday